The AxialTracker 1VTwin has a flexible driveshaft is created that
allows both trackers to misalign without affecting the turning
speed during transmission and consequently avoids the lack of
coordination between the tracking angle of both trackers.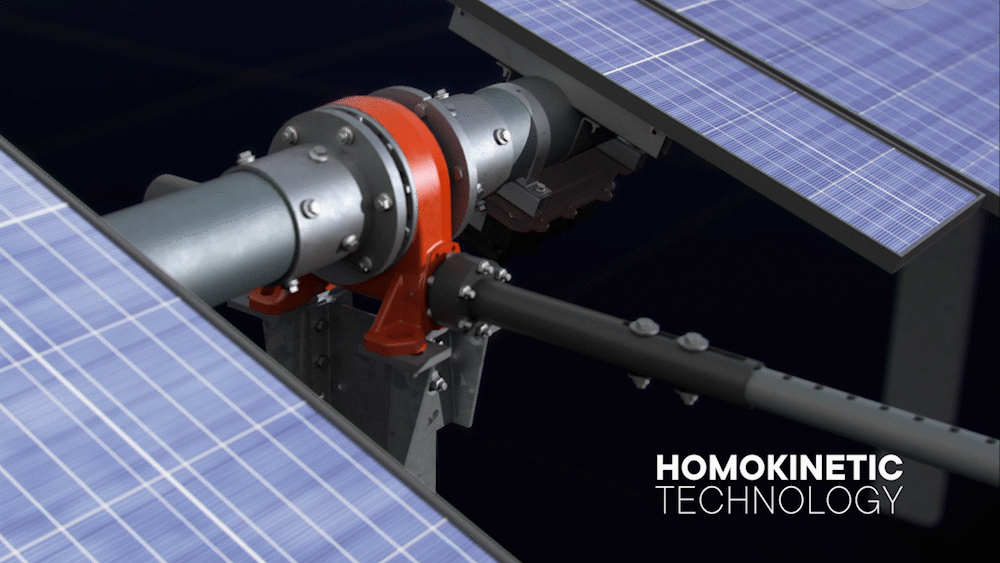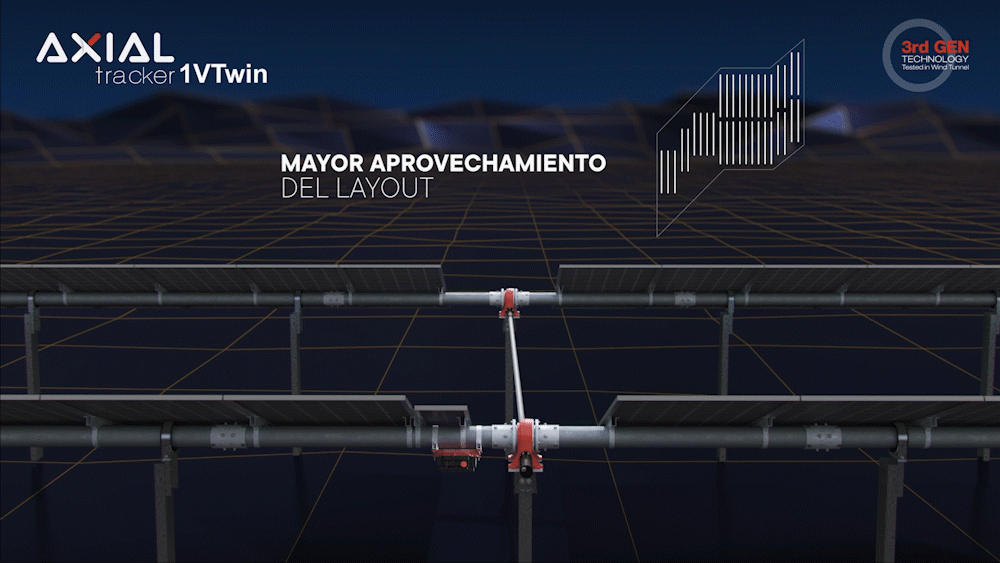 MAKING THE MOST OF THE LAYOUT DUE TO ITS ADMISSIBLE NORTH-SOUTH DEVIATIONS
It usually allows north-south deviations of up to 10°.
In special cases, with modules with specific lengths or with a mast length adjustment, up to 15º can be reached.
DECREASING CIVIL ENGINEERING DUE TO ITS ADMISSIBLE EAST-WEST DEVIATIONS
It allows east-west deviations up to 17° which means a complete adaptation to the terrain and a reduction of the civil work.
For irregular terrain:
Allowable rotation between trackers up to 8°
The AxialTracker line of products features the 1V Twin model, the first tracker dual-row using homokinetic technology, which allows a full adjustment to the grounds, decreasing civil engineering and taking advantage of the layout.